Service Providers
The smarter way to workflow
ServiceNow empowers service providers to lead with digital transformation and deliver even more value to their business and customers. Providers can adapt the solution to their specific needs, whether that's using the platform internally, embedding it in managed service offerings, or selling ServiceNow to enterprise customers and managing it for them.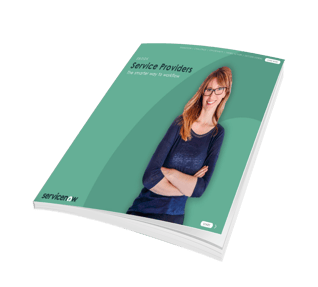 Find out more about Service Providers challenges, opportunities and get success stories. Learn more from this ebook.
Despite its challenges, digital transformation is here and necessary to remain competitive. Service providers who act quickly to harness these opportunities will win in the short term and prosper over the long term.