The Google Workspace guide to productivity and wellbeing
The people and organizations who adopt Google Workspace enjoy work more and are more productive because they no longer have software updates, document version collisions, or server glitches holding them back. Instead, they have the flexibility and innovation they need for anywhere, anytime teamwork and collaboration. And their work is fueled by a set of seamless apps and tools that connect the right people, conversations, and content — while helping them protect and prioritize their time.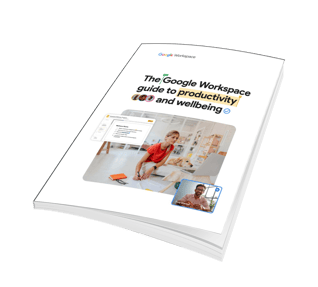 Get the guide:
Download the guide and learn more about Google Workspace productivity and wellbeing
Google Workspace
Loved by billions, including tomorrow's workforce, Google Workspace gives your employees the best way to connect, create, and collaborate. It is trusted by millions of businesses to accelerate their journey to the future of work.