Understanding the principles of cost optimization
Discover five ways to reduce overall cloud spend with a cost optimization strategy. Plus, explore real-world examples from enterprises that have achieved operational efficiency.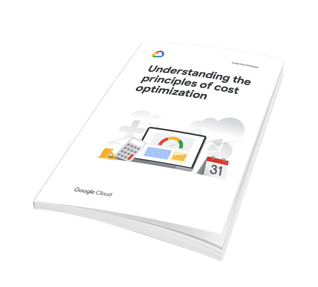 What you'll learn
This whitepaper covers the key principles of cloud cost optimization and the following topics:
Proven processes and strategies for optimizing cloud costs
How to make your cloud more efficient
Steps for cutting compute, storage, network, and data analytics costs
Examples from enterprises that have reduced cloud spend
Read the whitepaper
Download the whitepaper and understand more about cost optimization.