Build your own Apps in The Now Platform
Download "Three common business challenges you can solve using the Now Platform" to discover how you can empower your business users to build the apps they need to do their jobs - without adding to IT's workload and without resoting to rogue solutions that can compromise your process integrity and data security.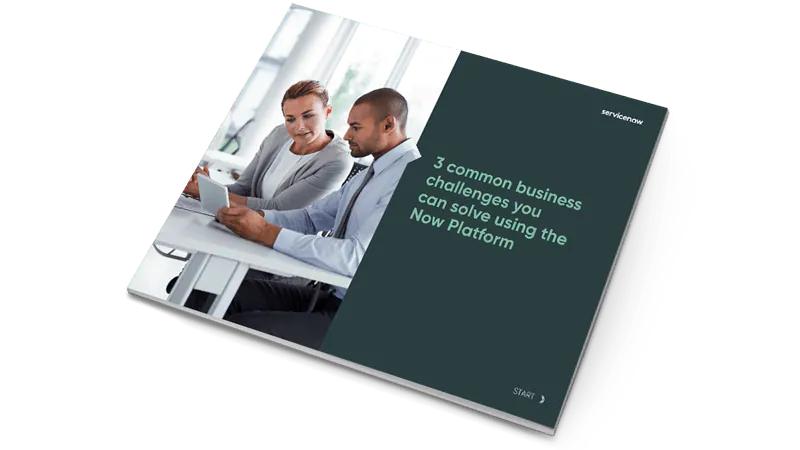 In almost every business, IT's workload keeps growing. At the same time, users keep on asking for new apps to be able to do their job. The solution could be The Now Platform that supports no-code/low-code development, so users can build and prototype their own apps without the help of IT.
In this eBook you will learn how your users can:
Develop apps for aspects of case management, such a tracking the status of claim documentation or responses to customer complaints
Create sloutions to automate simple tasks you're currently managing with email and spreadsheets
Build their own service management tools, such as a service request form or a service request status tracker